You're telling me a never-ending flow of them is coming, and expect me to panic? You're kidding, that's the happiest day of my life!
- Clovis
Gameplay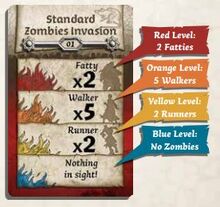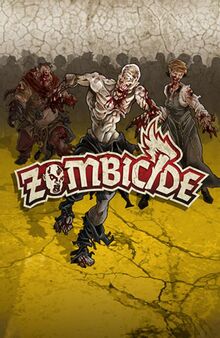 After the Zombies on the board have activated, a Spawn Zone is indicated and a Zombie card drawn for it. The line on the card that corresponds to the colour of the Danger Level of the most experienced Survivor still in the game indicates the number and type of Zombies to spawn.
Ad blocker interference detected!
Wikia is a free-to-use site that makes money from advertising. We have a modified experience for viewers using ad blockers

Wikia is not accessible if you've made further modifications. Remove the custom ad blocker rule(s) and the page will load as expected.